Google provides free blogging at blogspot.com, and allows you to point your personal domain to it. There two parts to this process. First, setting up your Blogspot (blogger) account to permit this, and secondly, configuring the DNS for the domain with digixonline.com.
A. Create Blogger Account
1. Login to Gmail.com account
2. Open blogger.com
3.Enter your gmail password if asked.
4. On the following screen Click Switch to a Limited Blogger Profile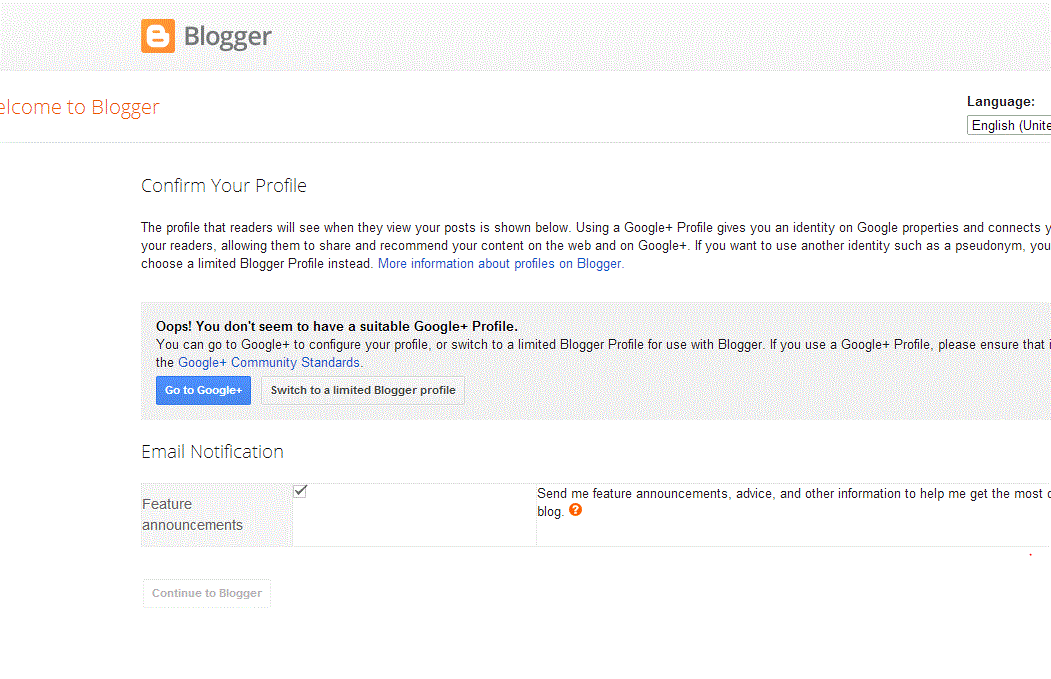 5. Now Enter your name and click continue to blogger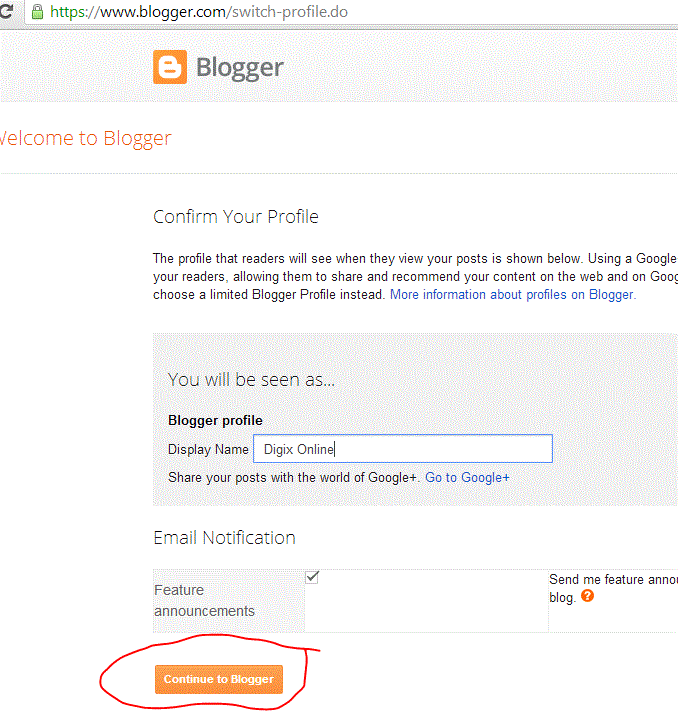 6. Now click New Blog in the next screen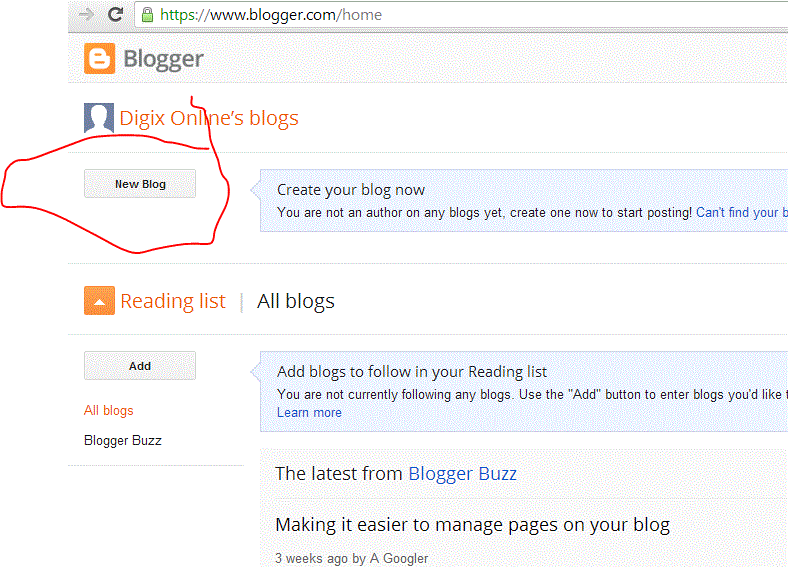 7. Enter Title and Address for your blog and click Create Blog Button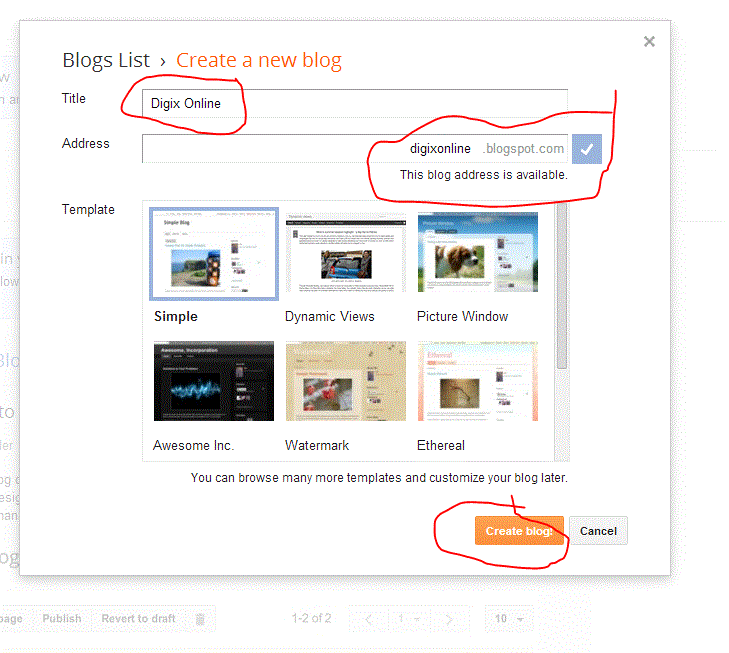 8 . Congrats. Now your blog is created with a blogspot address like digixonline.blogspot.com
Please visit my next tutorial on how to map this blog to your own domain name.