Follow this procedures to sing along with Karaoke using your android phone.
Pre Requisites:
Android or Iphone
Headset with Mic [ MUST]
Step1 : Install Software "Sing karaoke by smule"


Step2 :
Create a free Account
Step 3: Login to Your account
Step4 : Search for a song [Click search Icon]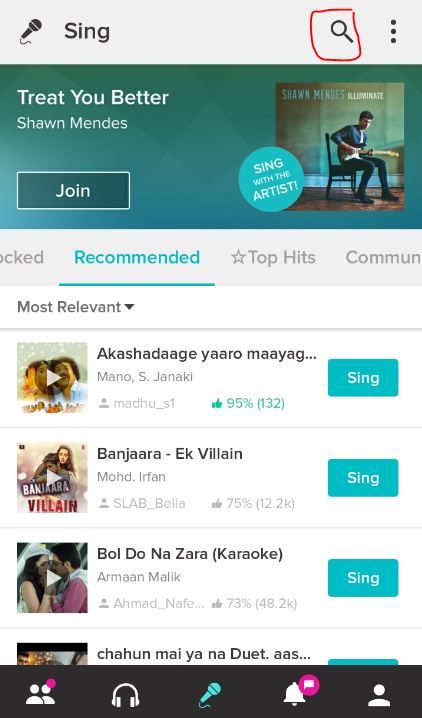 If you are new learner , click on the join button to join others to sing or Sing button this works only for paid accounts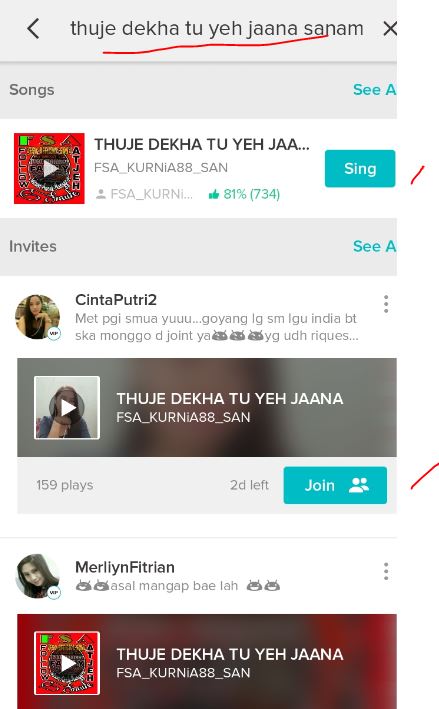 Carefully look which part is completed … Part1 or Part2[ Since you are joining another singer to sing'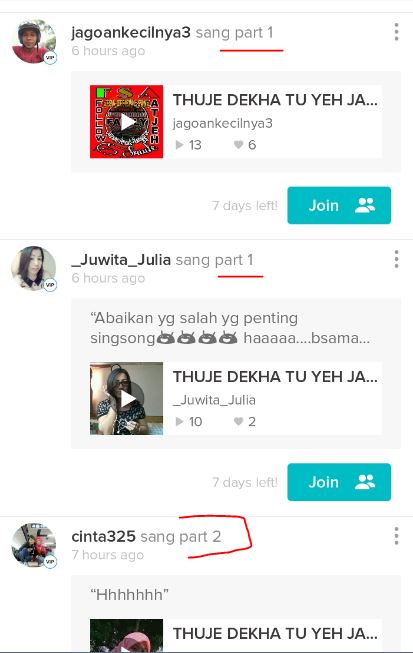 Preview the song to have an idea of the voice of co singer by clicking the singer thumbnail.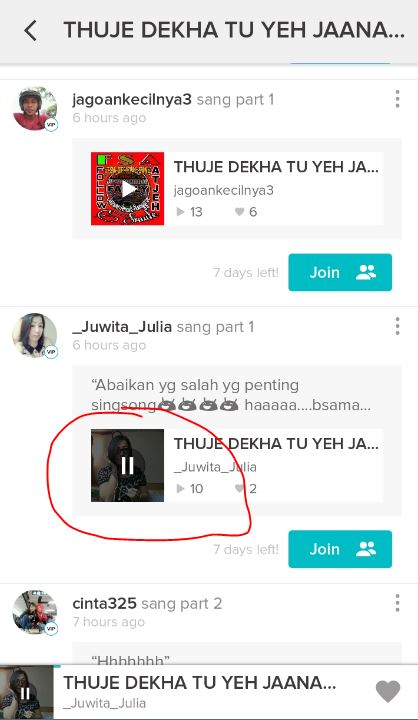 Once you are ready Press Join
Step5 :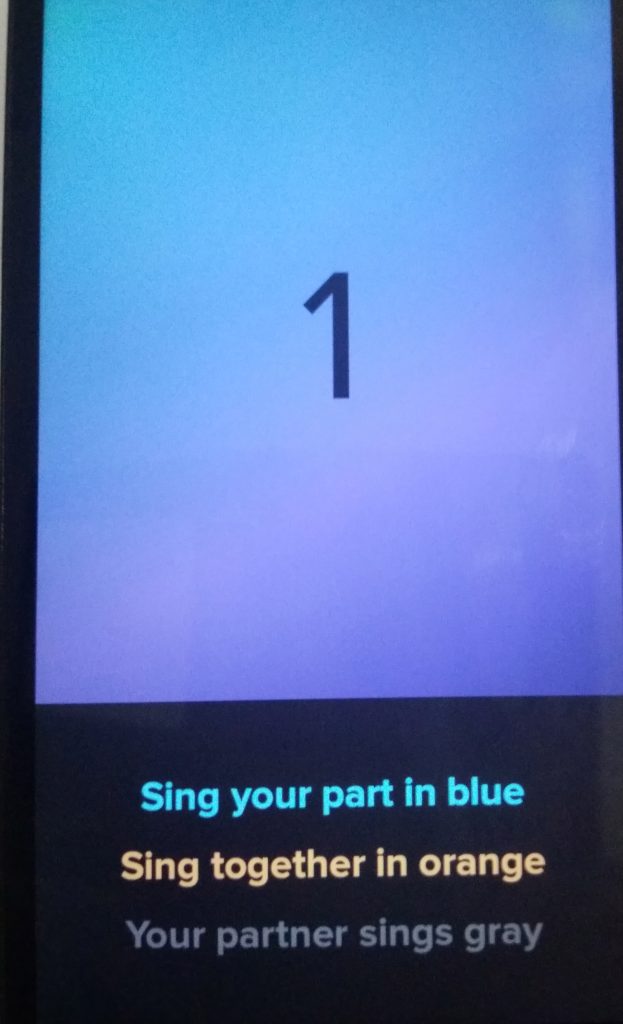 IMPORTANT NOTES:
All your voice after this moment will be recorded.
Blue line is your part , you should start singing when its color become white.
If the line color is Orange you should sing also
When the Line color is gray keep silence with no sound from your side.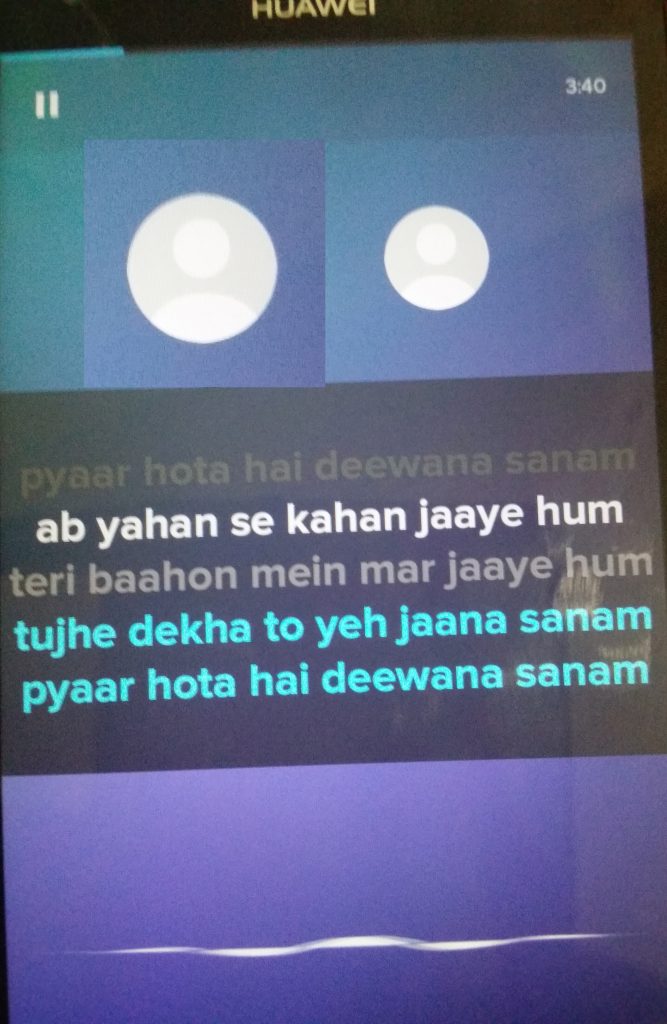 Anytime you wish to pause touch the lyrics , it will pause.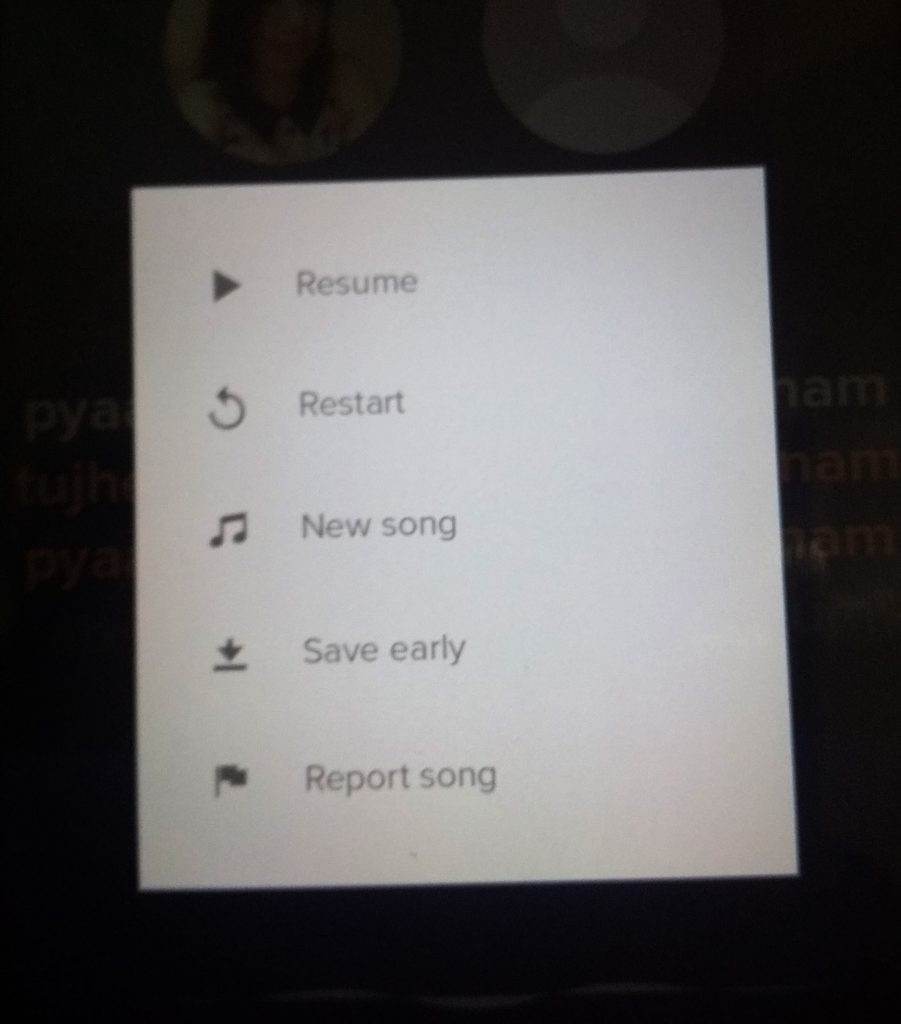 Once you finish singing you will be shown with a preview screen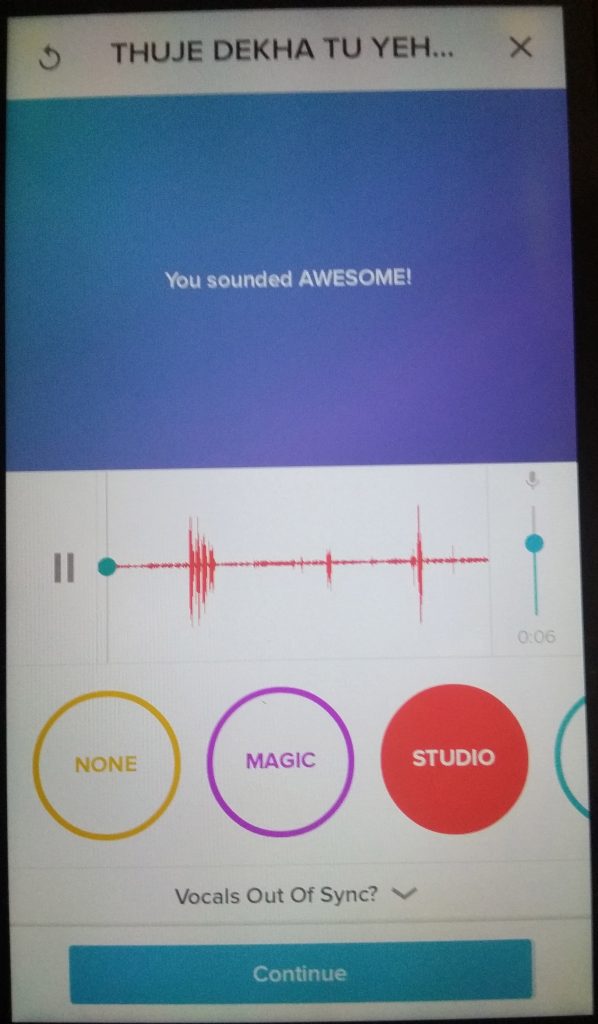 You can also select different setups to enjoy the best music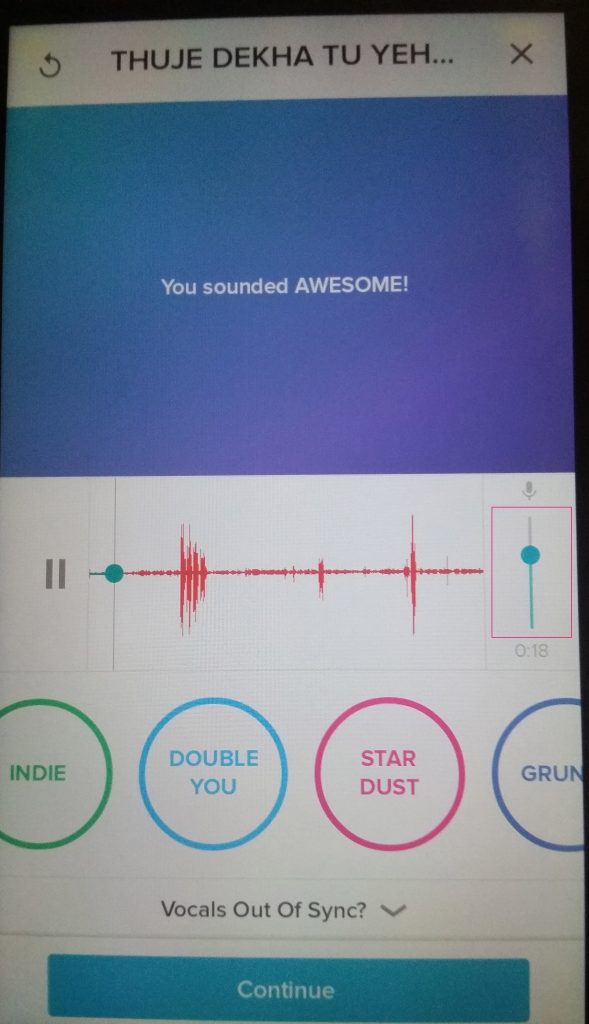 At this stage if you want you can increase the volume of your voice by the Mic slider next to wave sign.
If you want to re record than you can click half circled arrow icon at top left of the screen
If you happy and wish to proceed to save Click the continue button
If you want to Delete the recording press back Button of your mobile handset and click delete as below
Once the recording is finished you can view your recordings by clicking the last icon in the right bottom of the app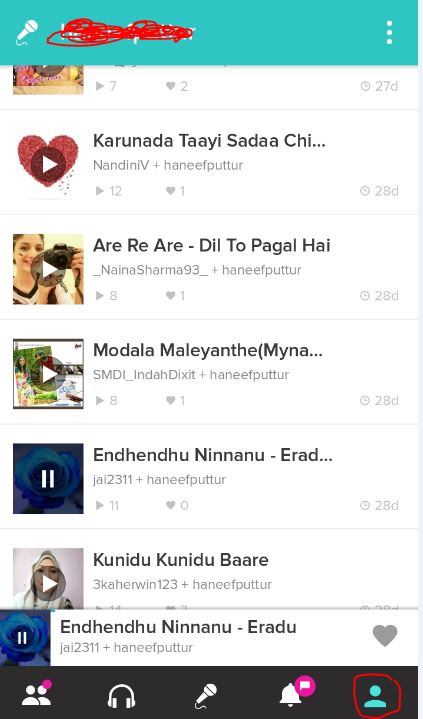 Limitations of Free Version : You can only join other singers. If you want to start own then you need to pay 1 USD per Month for Android.
This app also supports video however only for certain models of smart phones.